Take control of your peering!
Remove manual, redundant tasks from your interconnection process so that you can focus on the important stuff like setting strategy and building relationships.
Interconnection automation and workflow management
PeerCtl takes data directly from PeeringDB, combines it with your policies, and generates the complete BGP configuration required to turn up a secure and reliable peering session.
PeerCtl also provides email templates for each common communication point, along with a workflow to help you turn up new bilateral peering sessions.
Simplify RPKI
Take the hassle out of properly managing resource public key infrastructure (RPKI) and route origin authorizations (ROAs) for your network.
PeerCtl takes data directly from PeeringDB and combines it with industry best practices to generate (and maintain) secure BGP configurations.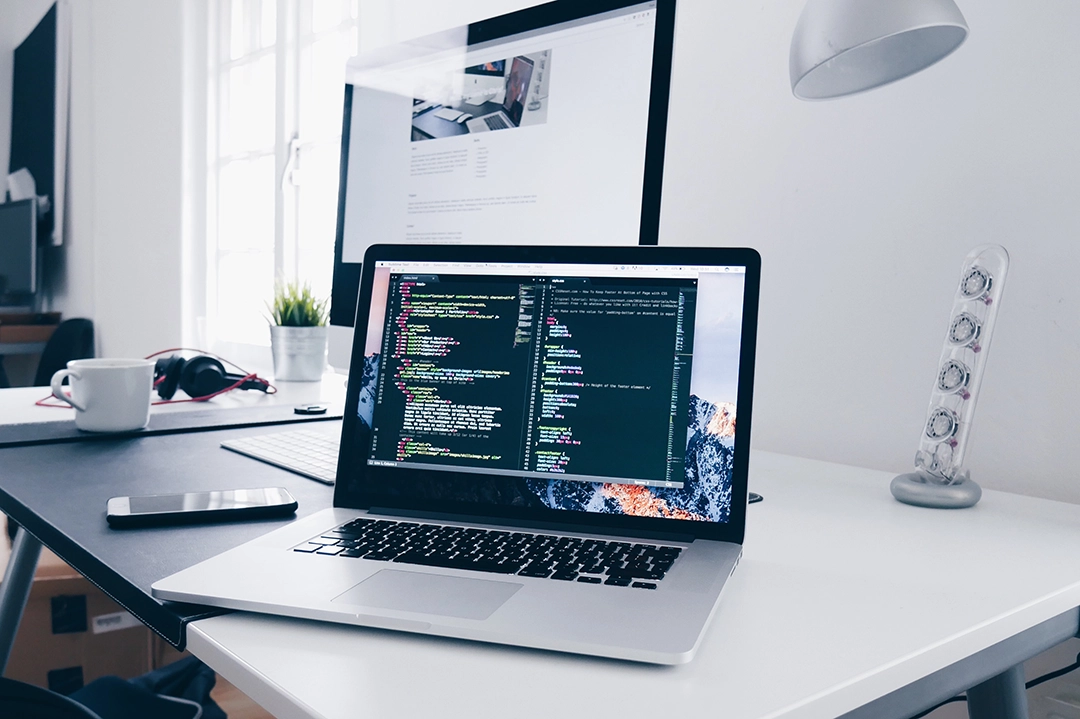 ---
New Peers in Three Quick Steps
You select an IX. PeerCtl shows you all of the possible peers at that location.
You select a peer. PeerCtl provides BGP configurations and email templates to get connected.
You want more. PeerCtl shows you all of the other mutual exchanges where you can interconnect with this peer.
All kinds of "peers"
PeerCtl isn't just for bilateral peering management.
Of course it's great for that, with workflows and email templates to make the busy peering manager's job much easier. PeerCtl can also manage any BGP configuration - any kind of BGP peer.
This includes all peering, transit, and transport connections. Yes! Even those configured between your own sites or into the public cloud. If it's interconnection and BGP, PeerCtl gives you the intent-based control you need.
Infinite Extensibility
PeerCtl BGP configurations are infinitely extensible and customizable with templates - and why stop there? Templates allow you to extract peering data for all kinds of deployment and operational tasks!
ixCtl Integration
If the IX you're working with uses ixCtl, you can use PeerCtl to update your mac address and as-set right from the same dashboard!
Key Features
PeerCtl supports session types to distinguish between various BGP configuration templates, each complete with distinct policies and other relevant details. This includes the bilateral and multilateral public peering sessions that PeerCtl was originally built for and also private network interconnection (PNI), transit (Internet access) connections, and internal iBGP sessions as well. We currently include templates for Juniper Junos, Nokia SR-OS, Cisco IOS-XR, and Bird; with new compatibility added regularly, by
client request
.
In addition to BGP session and policy configuration management, PeerCtl provides workflow management as well. It provides email templates for each step of the process, greatly increasing the efficiency of even the busiest peering manager. You can even send the emails directly from PeerCtl, pulling peer email addreyessses from PeeringDB, with an option to override when you know better. A default reply-to address can be configured and also overridden when needed.
PeerCtl manages resource public key infrastructure (RPKI) and route origin authorizations (ROAs) for your network by taking data directly from PeeringDB and combining it with always up-to-date industry best practices to generate (and maintain) secure BGP configurations.
Another great feature for the busy peering manager is PeerCtl's ability to search for networks at common IX. Using PeeringDB data within the PeerCtl portal you can search for new peers across all of your connected IX and request peering using the workflow manager. You can also search for additional IX that you have in common with a current peer, and set up peering with them across all of them for better traffic distribution and increased redundancy.
PeerCtl provides a centralized "BGP summary" style view into all of your configured BGP sessions, across your entire network. Never login to a router for a status update again. Plus, share this information with colleagues who don't have the access or ability to query network devices directly.
To make initial setup easier, PeerCtl allows you to import existing BGP session configurations directly from your current routers. No copy and pasting needed!
PeerCtl imports all PeeringDB network information to drive automatic configurations. Any data imported from PeeringDB can be overridden by admins or users as needed. You can also authenticate users with PeeringDB, if you like.
Allows the synchronization of NetBox and/or Nautobot data to PeerCtl as well as to send updates to NetBox/Nautobot. If you prefer that NetBox or Nautobot drive device configurations and manage devices, PeerCtl can push the needed information to NetBox/Nautobot. Likewise, you can pull your "Facilities" (locations / PoPs) from PeeringDB and push them into NetBox/Nautobot, providing live updates from PDB. Alternatively, you can pull device and interface information from NetBox/Nautobot into PeerCtl for direct router management within PeerCtl.
Not only is the API (Application Programming Interface) a first class citizen, it's the only citizen - the web interface is 100% API driven. Our API allows any external system to interact with any individual component in our system which helps customers easily automate their workflow.
All FullCtl products come with audit logging and role based access control (RBAC) out of the box. Anytime someone makes a change to the system, others from that company can identify who made the change and how the system was impacted. The system can auto-populate PeerCtl groups and give network operators assigning privileges to streamline the admin process. The system can also import existing restrictions such as read-only users.
The FullCtl suite of tools are fully modular. Use as much as or as little as you want. Do you have an internal system that owns customer data? We can integrate with that. Have a homegrown provisioning system that needs to be called on changes? Yep, check. Components are designed to be run as a microservice in a container or VM orchestration platform of your choice. We currently have production services running on docker swarm mode, Kubernetes, and VMs. OpenShift is in the works.
We're also happy to host it and/or operate it for you
.
Upcoming Features
Here's what we have in the works.
Public Peering Portal
We intend to provide a public peering portal for third parties to use when requesting peering with your network. This is similar to what several major network operators use today, such as Google, CloudFlare, AWS, Microsoft, etc. Incoming requests will be queued up for review by the right individual or team within your company. We are also considering adding the ability to auto-accept requests from networks that meet your criteria, if you have comments on this we'd love to hear from you.
PeeringDB Integration Improvements
While PeerCtl is tightly integrated with PeeringDB, we have identified a couple areas for improvement. One is to enable pushing updates to PeeringDB from PeerCtl, which would provide an "about me" page within PeerCtl allowing you to update any/all network information fields in PeeringBD. The second is to enable you to add networks to PeerCtl that are not listed in PeeringDB, which is currently not possible.
"Where To Peer" Improvements
PeerCtl currently supports basic "where to peer" features, with recommendations such as "you peered with X network in one IX but share three IX in common." However, today, these recommendations are hidden and hard to find. We're changing that, to highlight these helpful hints. Beyond this, we plan to enhance these features beyond just common location, integrating traffic analysis to provide intelligent recommendations to improve overall interconnection efficiency on your network.
UX Improvements
We are currently working on the overall look and feel of PeerCtl to increase ease of use and make the platform even more intuitive for new users. This work includes enhanced alerting, along with interface design improvements.
Pricing
PeerCtl is licensed in "packs" that include the ability to add up to 100 networks, 1 IX, and 1 user. You simply stack as many packs as you need to support your current network, and then add more when network growth demands it.
PeerCtl is priced at

$249 per pack per month.
Here are a few example use cases to illustrate:
100 Interconnected Networks
1 Connected IX
1 User Accounts
100% Uptime SLA
Up to 1 hour of free professional services for initial setup (limited time offer)
5 Pack
*
$1,245
per month
500 Interconnected Networks
5 Connected IX
5 User Accounts
100% Uptime SLA
Up to 5 hours of free professional services for initial setup (limited time offer)
10 Pack
*
$2,490
per month
1000 Interconnected Networks
10 Connected IX
10 User Accounts
100% Uptime SLA
Up to 10 hours of free professional services for initial setup (limited time offer)
*Note: Packs can be bought in any quantity, the above illustration is a limited example of the options available.
Need more than 1,000 Interconnected Networks, more than 10 IXs, or more than 10 users? Get in touch and we can assemble a custom quote for your needs.
Take Control, Today
Interconnection and peering has never been more important to your business than it is right now. Isn't it about time to deploy a purpose-built, modern, modular interconnection management platform?